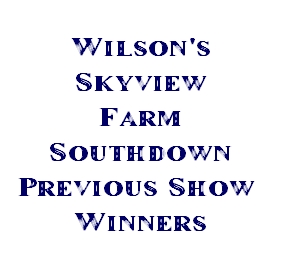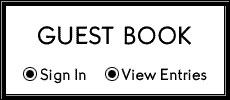 This page was last updated: September 19, 2012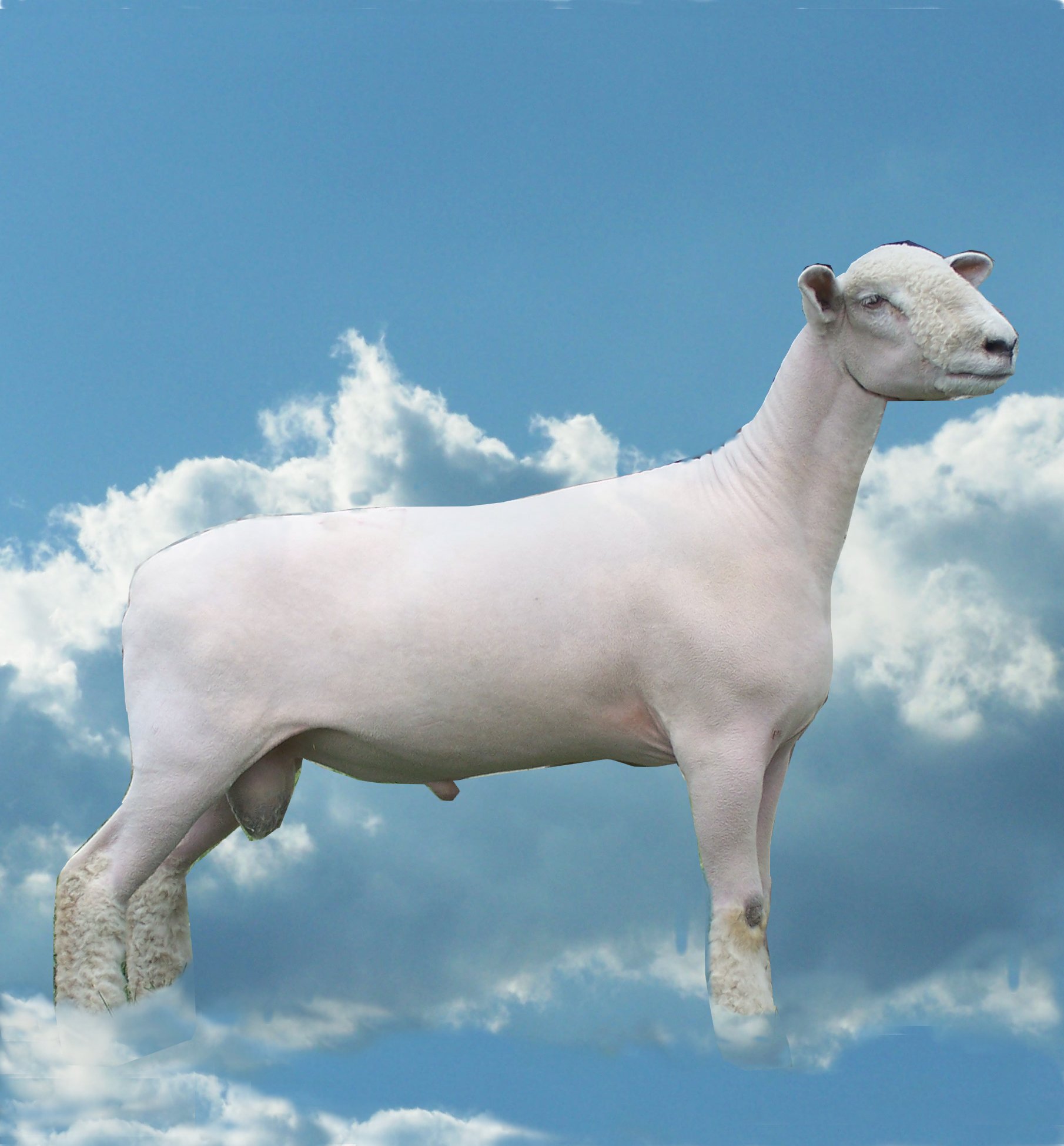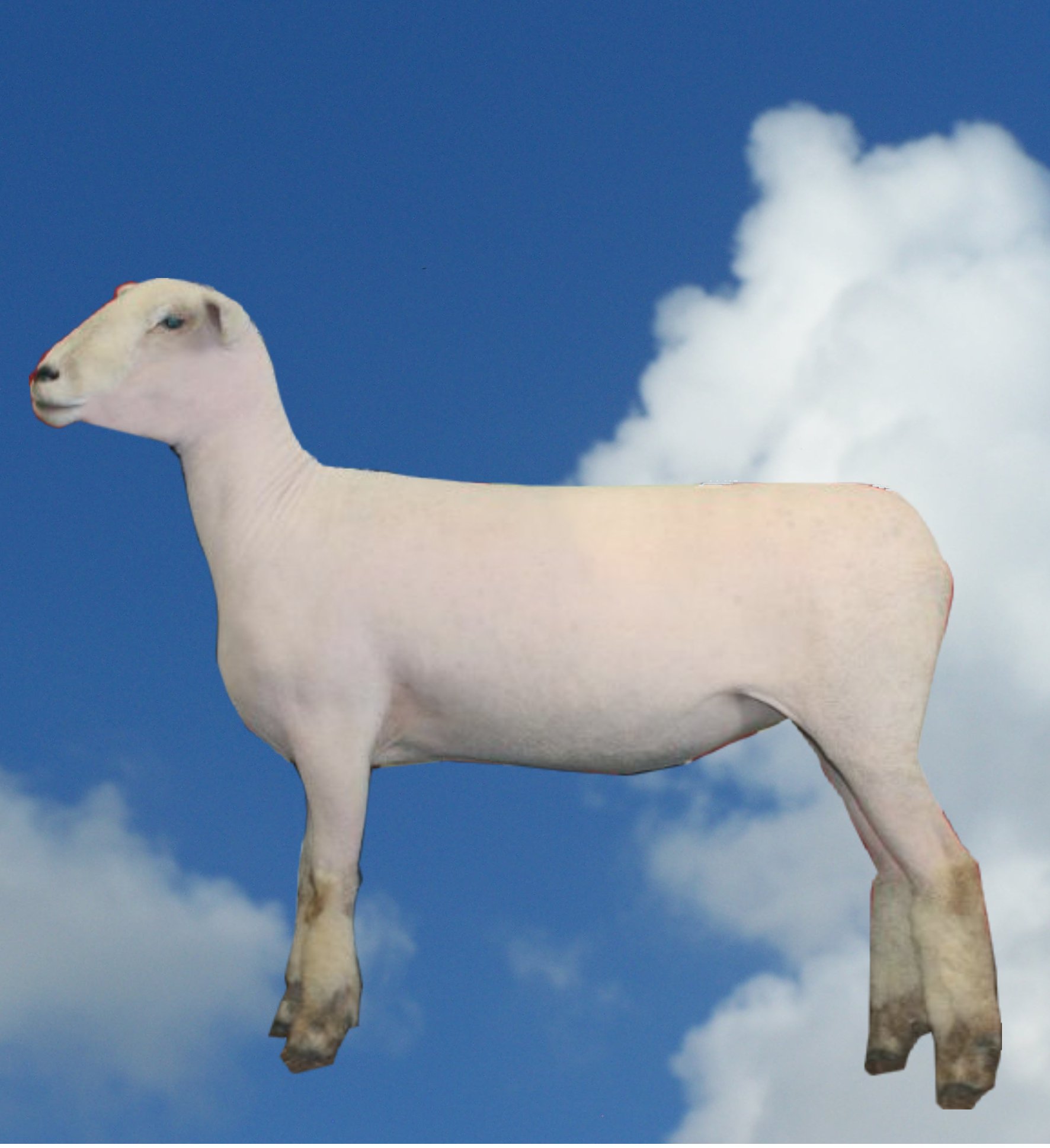 Derek and Jade Wilson

Doug Wilson -Consultant

10951 Johnson Rd. Titusville, PA  16354

  Home:  814-827-7934                Cell:  814-758-1897

Email:  wilsonhardwoods@verizon.net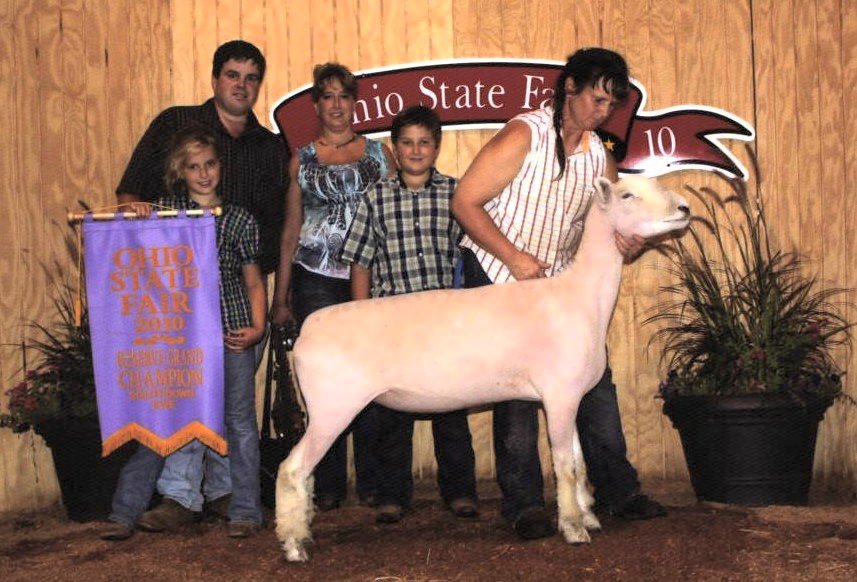 RESERVE CHAMPION EWE

2010 OHIO STATE FAIR

WE HAD A GREAT DAY

AT THE

2010 Ohio State Fair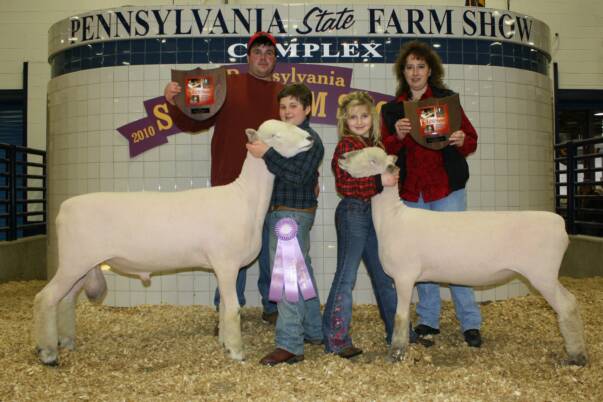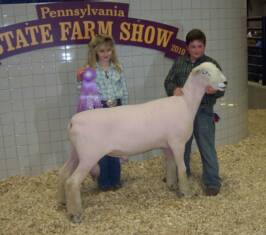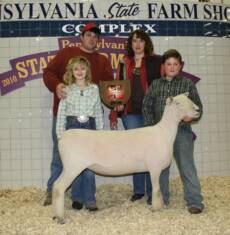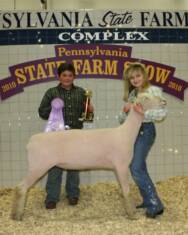 PREMIER BREEDER and EXHIBITOR AT THE 2010 PA FARM SHOW

1ST PLACE LATE SPRING EWE LAMB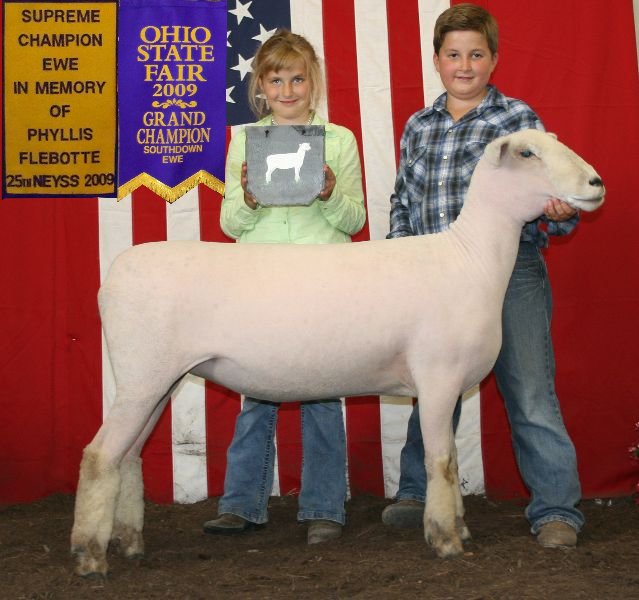 Grand Champion Ewe at 2009 All American JR Show

Supreme Champion Ewe at 2009 New England Youth Sheep Show

Champion Ewe at 2009 Ohio State Fair

Northern Starr Livestock 7403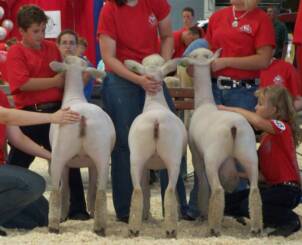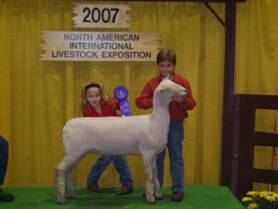 Grand Champion Ewe

2008 PA Farm Show

JR Champion Ewe 2007 NAILE Jr Show

Reserve Champion Ewe 2007 KILE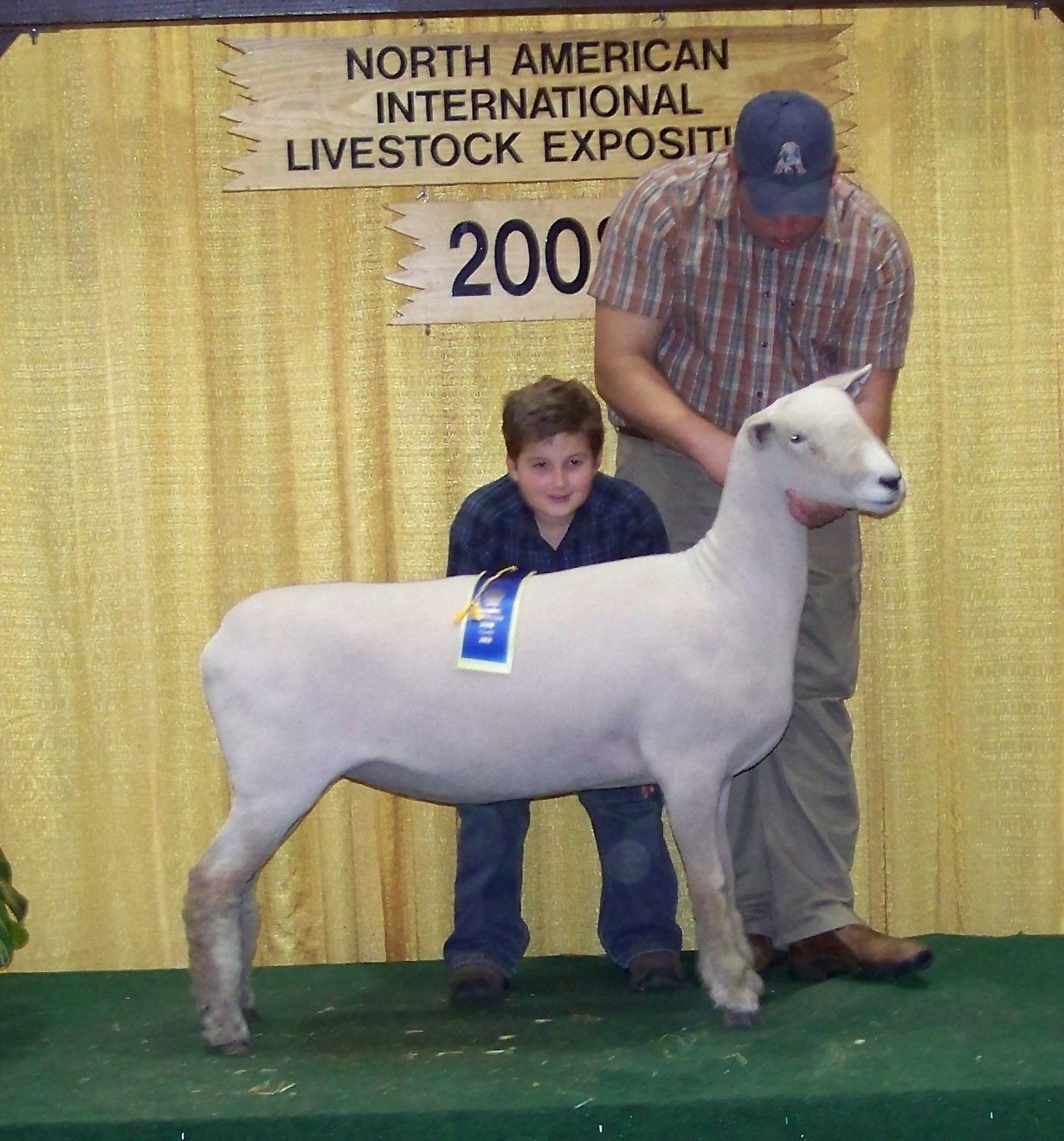 Grand Champion Ewe 2008 KILE

Class Winning Yearling Ewe 2008 National Southdown Show - NAILE

1ST PLACE EXHIBITOR'S FLOCK

2009 NORTH EAST YOUTH SHEEP SHOW

INCLUDED THE SUPREME CHAMPION EWE, RESERVE CHAMPION EWE, AND RESERVE CHAMPION RAM

THANK YOU TO THE KUYKENDALL'S AND THEIR CREW FOR ALL THEIR HARD WORK THE PAST

FEW YEARS !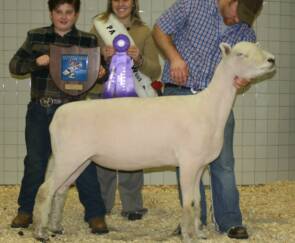 SUPREME CHAMPION EWE

2011 PENNSYLVANIA FARM SHOW

"Flair" NSLS 9263

2nd Place Intermediate Yrlg Ewe

2010 NAILE

2nd Place Yrlg Ewe Class #1

2010 Big E

PREMIER BREEDER and EXHIBITOR AT THE 2011 PA FARM SHOW

ALL SMILES AFTER  THE 2011 YOUTH

AND OPEN SHOWS.  GREAT MEMORIES

WE'LL NEVER FORGET !!!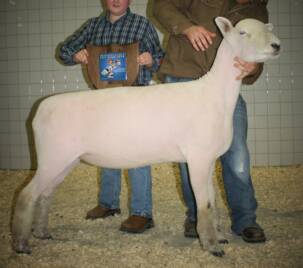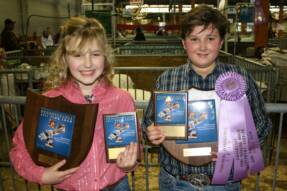 ABOVE IS RESERVE CHAMPION EWE

2ND PLACE YEARLING EWE

1ST PLACE PAIR OF YRLG EWES

* * * * * * * * * * * * * * * * * * *

WE ALSO HAD

1ST PLACE FALL EWE LAMB

1ST PLACE EARLY SPRING EWE LAMB

1ST PLACE PAIR OF EWE LAMBS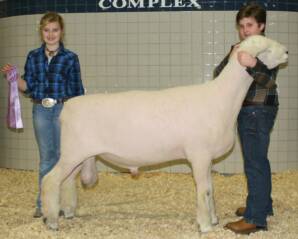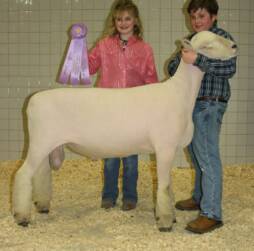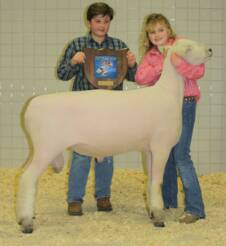 RESERVE CHAMPION RAM

1ST PLACE LATE SPRING RAM LAMB

GRAND CHAMPION RAM

1ST PLACE EARLY SPRING RAM LAMB

1ST PLACE PAIR OF RAM LAMBS

RESERVE GRAND CHAMPION RAM

1ST PLACE YEARLING RAM